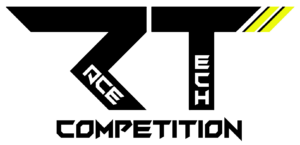 RaceTech Competition is a small simracing team mainly focused on iRacing endurance events in either LMP2 or GT cars. The team has 5+ years of history and extensive endurance experience from racetracks such as Le Mans, Daytona, Sebring and the Nordschleife.

The team is based in Denmark and for the time being the permanent drivers are Steffen Jacobsen (DEN), Simon Roer Husum (DEN) and Morten Sterregaard-Feltsen (DEN). In addition, the team cooperate with a number of strong drivers from around the globe for select races.

The team's best results are a string of P2 finishes on Le Mans and Daytona in 3,5K splits in both LMP2 and GT classes.

The team's core values are fairness, commitment, humor and inclusion – plus an unconditional love for simracing hardware. The values are meant to promote competitive but also fair racing in a setting of 100% support for all team members and respect for their real-life commitments. We always win or loose as a team, no matter the circumstances.

The team is open for adding further permanent drivers in case the match is good both in terms of simracing as well as the social fit.